Hey! Since spring break is just around the corner and I am anticipating my annual Charleston trip, I decided to do an "all about Charleston" blog post!
4. Great Food!
Charleston is home to amazing restaurants with beautiful southern atmosphere. Here are a few of my favs and "must eats".
Reds Ice House:
Reds has the best seafood and a beautiful few since it's right on the water!
SNOB:
Slightly North of Broad has delish food and is a great place to grab some food after shopping all day on King Street!
3. Go Shopping!
This is literally the most important part of every trip I go on! King Street has soooooo many amazingly adorable shops!
M Dumas is your go to preppy store! It has everything and anything you could want to satisfy your preppy needs!
You can't go to Charleston without stopping by a Lilly Store.
There are too many cute shops to name....
2. Go Sightseeing!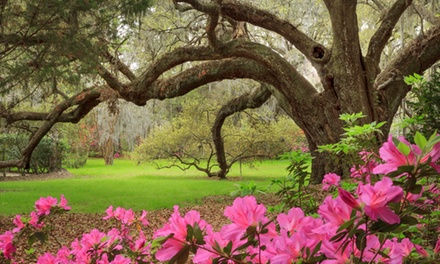 4. Go Beaching!
Sullivan's Island is by far my favorite beach!!!
Hope y'all enjoyed my post!